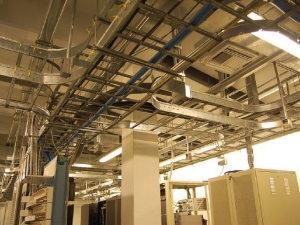 The Uniserv Cell Site Engineering Audits and Drawings service is available to customers who want to maximize their facility space availability or their sites where TDMA, CDMA, GSM or UMTS Base Transceiver Station (BTS) equipment is installed.
Equipment location planning can retain vital space for future equipment while providing existing equipment with proper maintenance and operational clearances.  It can also minimize last minute installation problems that could delay testing and jeopardize in-service schedules.
In its most basic form, this service consists of on-site data collection to support creation of AutoCAD floor plan drawings.