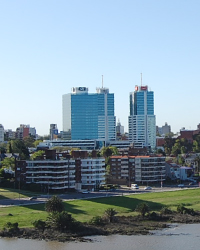 Uniserv is a telecom services company established in Uruguay specialized in Wireless Systems Services.
Has been formed by a Group of Engineers with more than 12 year  providing professional, technical and management positions for mobile telecom network projects.
Depending on customer needs, our involvement varies from short term individual assignments to full network Operations & Maintenance projects with the scope of our services tailored to meet each project's requirements.
Objectives
Client satisfaction
We have put together a team whose experience and flexibility will allow us to efficiently meet our client's needs.
Quality service
Our goal is to perform to the highest quality standards in the telecommunications industry.
Alliances
We have established strategic alliances with providers and customers that allow us to form mutually beneficial, long-term relationships.